Skills that make beautiful maps (Cartography)
Visualizing is harder than analyzing but there are some skills that makes it much easier to make beautiful maps.
As GIS analysts we need to have cartographic skills too because that's what will make our maps understandable and admirable to the public.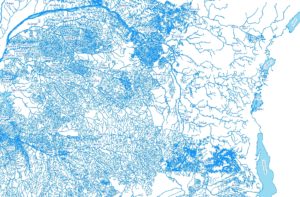 They are more than just maps (Drawings), they are information and it's your job to display both the drawing and the information to the public so that they understand.
 Symbology:

The symbology is the hugest way to display information on a map because it's the most visible part the map it can be used to displays a huge part of the information by symbolizing it using the right symbology.
Using the correct symbology is something very important to help the users to interpret the map at first sight. For example by seeing sky blue polygones, people's first interpretation will be that it represent water surface.
Note: Always put in the legend the meaning of the symbols used
Maplex:

The maplex is a great tool in ArcGIS that helps a lot in labeling spatial data, it's such a huge option that has first some preset settings for different datasets like contours etc. that can be later modified and/or adjusted to the data used in the analysis.

Graphs:

Graphs has always been used from excel to many more software. It's one of the best ways to present quantities' data in a very small space. They explain numbers more accurately than pictures.

Add your comment below.

No map is better than bad map